Orthodontics: Should your teeth be extracted or not?
Posted by FAIRFIELD ORTHODONTICS on Jul 23 2019, 03:51 AM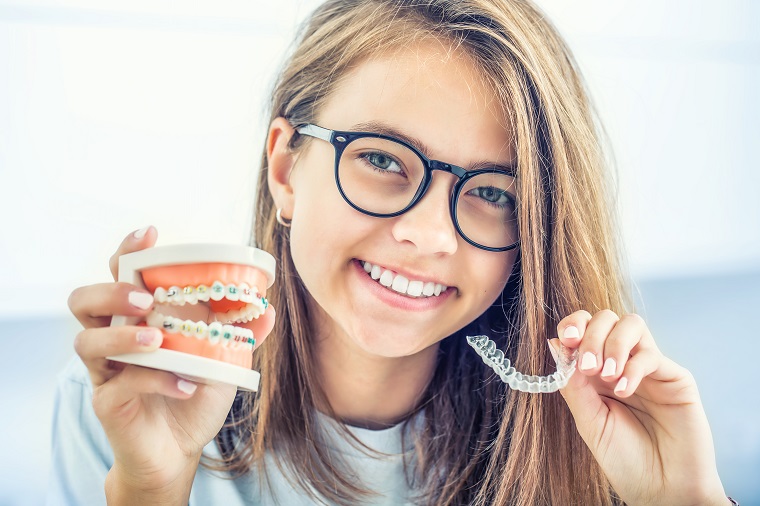 Orthodontics plays a significant role in giving patients a beautiful smile. It is a branch of dentistry that is intended to correct the misalignment of teeth, which not only improves the aesthetics of the smile but also restores the mouth's function. 
An orthodontist can bring about a change in the alignment of the teeth with the help of appliances such as braces, retainers, Invisalign, etc. All orthodontic appliances work by using the same principle of applying controlled pressure on the teeth in a specific direction to move them to their correct positions.
Tooth extraction during orthodontic treatment
Tooth extraction during orthodontic treatment is a topic that has been debated for a long time now. In most cases, the dentist would remove one set of the patient's molars or premolars. This is done to make space for the remaining teeth to better respond to the treatment.
However, the dentist would conduct a thorough screening and analysis of teeth position, facial bones, and the type of malocclusion before deciding whether or not an extraction is required. Other factors that they would consider are age, facial profile, dental asymmetry, overall health condition of the patient, etc. Based on the observations, the dentist would take a call.
How will the extraction be carried out?
Based on the requirement, the position of the teeth, and the type of malocclusion, the dentist decides which teeth would require an extraction. The teeth will be prepared by cleaning them thoroughly to get rid of the microbes from their surface. Local anesthesia will be administered to numb the teeth, gums, and the jawbone. It prevents pain and discomfort during the extraction.
The tooth to be removed will be held firmly by using forceps. The dentist would carefully loosen the damaged tooth from the socket, after which it will be extracted in one pull. In most cases, the tooth would be removed in one piece. But, during complicated extractions, the tooth may have to be cut into pieces and removed individually.
Sometimes, the dentist may formulate a customized treatment plan that doesn't require your permanent teeth to be extracted. This method is known to impart better smiles, reduce the treatment period, offer excellent teeth retention, and lets you keep all your natural teeth. Discuss with your dentist about the available options, and they would be able to suggest just the right one for you.
Find more about our orthodontic services by requesting an appointment with Fairfield Orthodontics. Call our office at 707-428-3200 or request an appointment online.